Spherical Valves
Custom made valves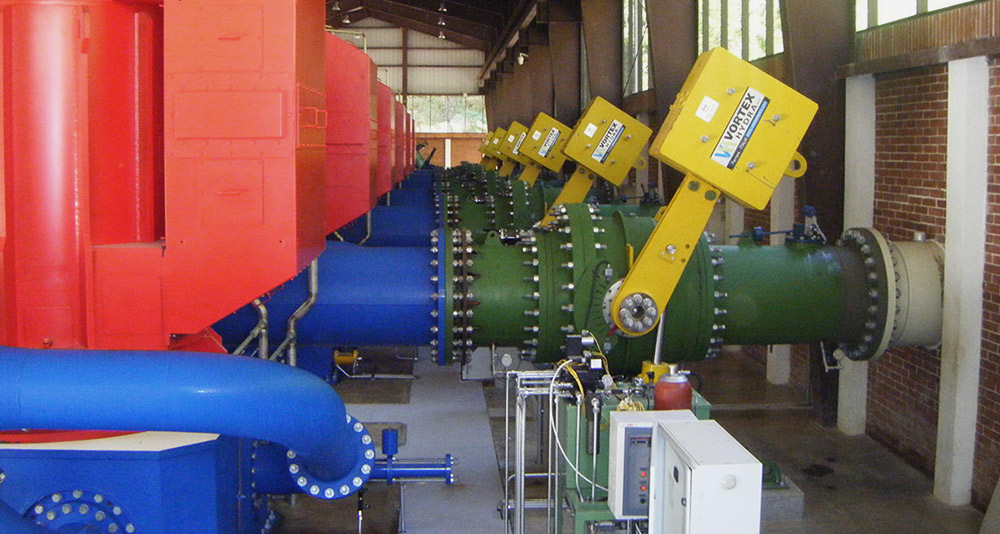 The Spherical Valves are mainly employed in power plants or dams where both water high pressure is involved and the need for high performance for low head losses and leak tightness exists. A common application is 'turbine protection', where the valve acts both as safety and maintenance device. An important feature of a spherical valve is the 'double seal system', which enables the penstock to remain pressurised when maintenance operations are being undertaken on the downstream side of the valve.
Flexible and custom made design solutions:
The valve dimensions can be adapted to fit with the existing site conditions;
The valve body and shutter can be made of welded steel or forged steel, depending on the nominal pressure of the valve;
Versatile Operating system
#1 or #2 hydraulic cylinders which could be:
A) single action: opening by pressurized oil, closing by counterweight;
B) double action: opening and closing by pressurized oil;
C) double action: opening by pressurized oil, closing by penstock's water;
Low Head Losses
The valve in the open position has approximately the same head losses as would occur in an equivalent length of pipe.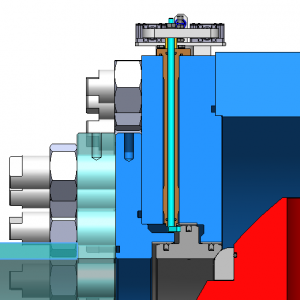 Double Sealing System:
the valve is equipped by a Service Sealing system and a Maintenance Sealing system, both made by a mobile seal ring, housed in the valve's body, that closes against a counter-seat ring bolted on the valve's shutter;
the Service and Maintenance Sealing system re operated by penstock pressurized water, properly controlled by a dedicated Water control Circuit;
both seal and seat ring are made of stainless steel with different grade of hardness.
optionally the Maintenance seal can be mechanically lockable;
Possibility to supply a full set of accessories:
Bypass system;
Upstream connection pipe;
Dismantling joint;
Water control Circuit;
Hydraulic Power unit;
Electrical Cabinet;
Original Spare Parts;
All construction phases, from design to testing, are carried out by Vortex Hydra in compliance with the UNI EN ISO 9001 Quality Management System.
Vortex Hydra's range of dimensions:
Diameter up to DN3000
Pressure up to PN160
MAIN MATERIALS