Hydraulic Power Unit and Electric Control Cabinets
Accessories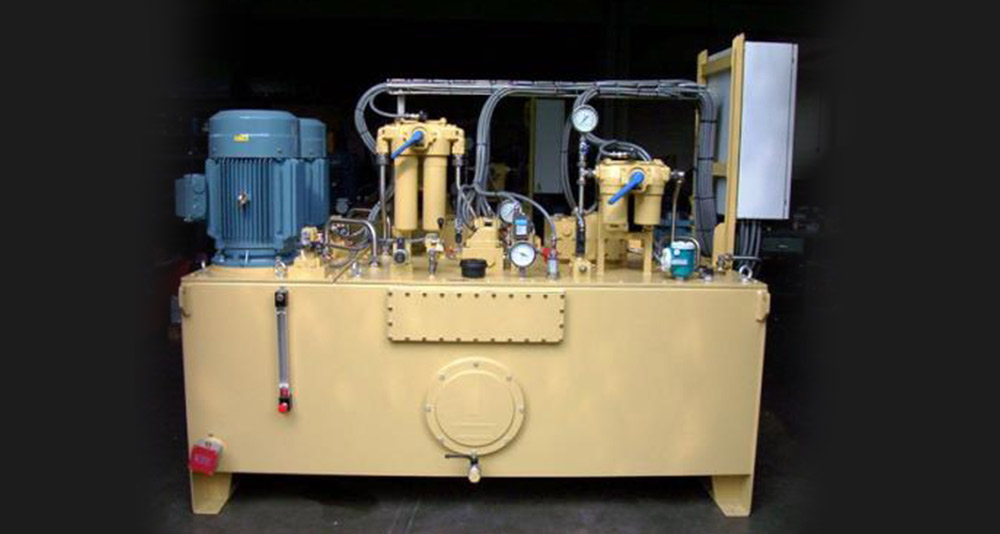 Vortex Hydra's policy has always preserved the idea to have the control of the whole design related to the supplied equipment. At this purpose we have a team of electrical designers that are managing the operating logic, the hydraulic and electric hardware as well as the software design.
The idea behind this is that even a much performing equipment would be rendered inoperable in the event of failure or bad design of the controls.
Design & Quality
The hydraulic power unit and the electric control cabinets are designed and manufactured to suit a client's required specifications: different solutions can be provided ranging from the degree of protection, operating voltage and specific requests for single components.
The hydraulic power unit and electric cabinets are often installed in the same environment in which the valve/gate will operate that could mean high level of protection due to the possible aggressive conditions.
When also the controls are provided, the internal logic of the PLC system can be designed in order to conduct manual operations or even for an automated and fully integrated control logic with the overall control system.
Components of certified suppliers
The key components that form part of the assembly of hydraulic power unit and electric control cabinets are only purchased from certified suppliers.
ABB;
Parker;
Schneider;
Omron;
Siemens;
(…)
Installation and Maintenance
Vortex Hydra can provide hydraulic and electrical technicians as part of its comprehensive installation, maintenance and after-sales service on its hydraulic power unit and electrical control panels. Our technicians are also experienced to provide technical support service, including the training of field staff for regular maintenance operations.