Slide & Fixed Wheels Gates
Custom made gates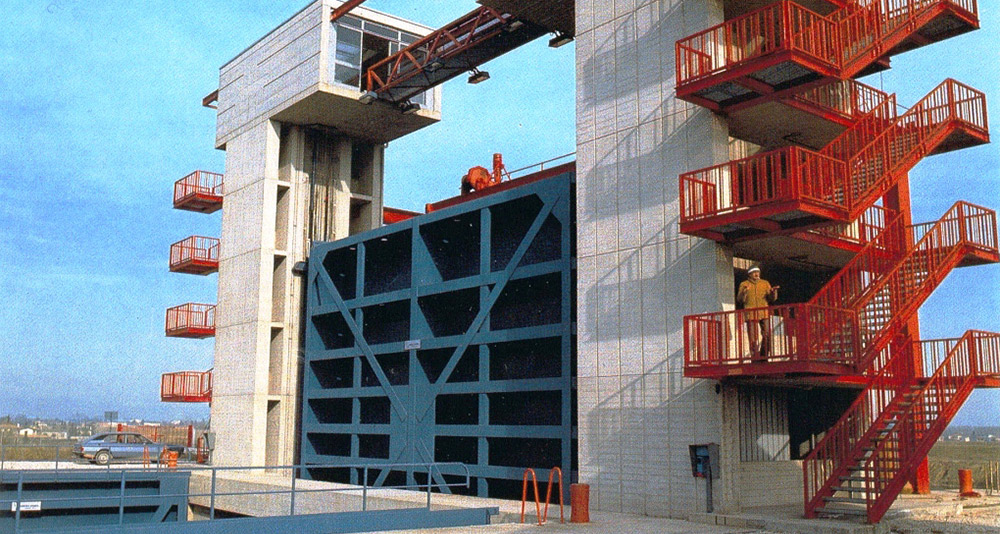 The Slide and Fixed Wheel Gates are one of the type of gate mainly used to provide a vertical water barrier in waterworks, inside a pressurized system or in open water channels.
These type of gates are fabricated in steel plate that is suitably reinforced with various steel sections to withstand the water pressures.
Flexible and custom made design solutions:
The gate dimensions can be adapted to fit with the existing site conditions or with special design required by the civil works;
Sealing System: rubber in bottom, top (when necessary) and lateral sides, seated in metal (counter-seat in stainless steel attached to the concreted frame).
For the Fixed wheel type, design of heavy duty wheels capable to withstand the water load and to allow opening/closing maneuver even in unbalanced conditions by decreasing the friction resistance;
Seal seat in stainless steel over the side, bottom and lint frames, partly embedded in the civil works;
Versatile Operating systems:
A) Hydraulic cylinder single action: opening by pressurized oil and closing by self weight;
B) Hydraulic cylinder double action: opening and closing by pressurized oil;
C) Electric motor coupled with gearbox and vertical stem;
D) Special operational system defined and agreed with the customer;
Possibility to supply a full set of accessories:
Bypass system;
Hydraulic Power unit;
Electrical Cabinet;
Original Spare Parts;
All phases of the engineering design and fabrication through to final testing are undertaken by Vortex Hydra in compliance with UNI EN ISO 9001 Quality Management System.
Vortex Hydra's range of application:
Wide range of dimensions without limitations in width and height;
MAIN MATERIALS